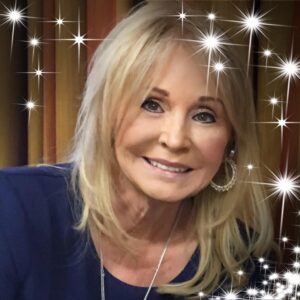 Pauline Dettloff is one of Michigan's Most Accurate Psychics…
As one of Michigan's most accurate psychics, Pauline knew by age 12 that she was gifted and wanted to help others, especially those who did not see and receive information from Spirit as she did.  
Being able to connect to Spirit and talk with the departed never frightened her, and she was glad to be able to give such profound answers to life's many questions.
So it was written in the stars that she would become a gifted psychic and spiritual counselor. In 1989 she began to give reading officially and started "Krystal-Ball-Online" for clients to find out more about her and the services she offers.
In her own words:
"You know I started doing readings back in 1989 that was a long time ago, and I realized I wanted to do more I wanted to help people on their mission in life, so I joined the universal life church in 1993 to be able to help people on their spiritual path.
Sometimes we all get confused, so yes, I would say somewhere along the line, I counsel people to help in so many directions such as relationships, family, career, and who you are because I care about my clients. Sometimes you need someone like me to listen and help.
God's white light in my heart and my purpose here in life is in some way is to help others, so I channel God, Spirit Guides, and Angels for others so they can be comforted, learn, grow, and heal.  Through all these years and connections, I have learned that that "life is about love."
Through channeling and as a natural Clairaudient and a Clairvoyant, she gives very accurate psychic readings and does tarot card readings, angel card readings, palmistry, hypnosis, and spiritual counseling.
PRIVATE PHONE READINGS:
She offers private reading on karma, past lives, traumatic events, relationships, business plans, finance, and life's ups and downs; she can give you the answers you seek and guide you toward a more positive life.
BOOK A PARTY:
You can also book Pauline for a private event for your group of friends, organization, or business.
To schedule right now, click here.
VISIT HER AT THE FAIR:
Or you can visit here at one of the many "Michigan Psychic Fairs" she hosts; go to www.michiganpsychicfair.org To see the show schedule.
More about Pauline…
She loves to keep herself busy with helping and volunteering for important organizations and causes
Former President of Clinton Valley Lions Club

Former Vice President of Fraser Lion Club

Penrickton Center for the Blind fundraising
She's also worked for the Children's Miracle Network at Beaumont Hospital, which raises funds for severe and terminally ill children.
To schedule right now, click here.